■ FAIR PLAY  (2014  Czech)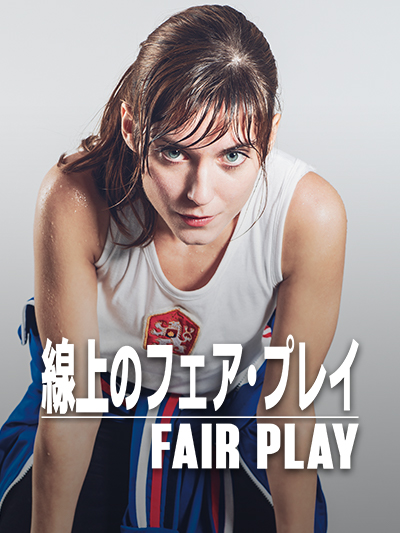 ■ IMDb
■ Directed by  Andrea Sedláčková
■ Starring
  Judit Bardos ( "Anna" )
  Anna Geislerová ( "Irena" )
  Roman Luknár ( "Bohdan" )

■ Trailer (English Subs)
■ STORY
Czechoslovakia in the 1980s.
Anna, who lives with her mother Irena, is a promising track and field athlete who is under the strict guidance of her coach, Bohdan, at a state-sponsored elite sports center.
In order to compete in the Olympics, Anna is forced to participate in a new drug program for talented athletes.
It was a doping drug that helps muscles grow...

(C) 2014 Negativ, Česká televize, RWE, Arina, Departures Film, RTVS, Barrandov Studios, I/O Post
Sales Representative:Intramovies intramovies.com/

■ My Family and the Wolf  (2019  France)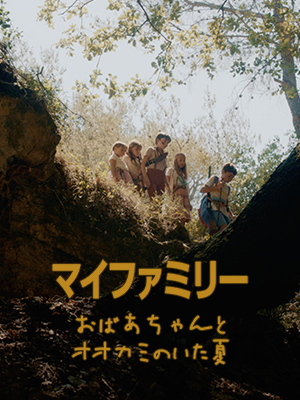 ■ IMDb
■ Directed by  Adria Garcia
■ Starring
  Carmen Maura ( "Mamie Sara" )
  Enzo Ingignoli ( "Hugo" )
  Pierre Rochefort ( "Arno" )

■ Trailer (English Subs)
■ STORY
Nine-year-old HUGO, who lives in Paris, spends a summer at his father ARNO's family home in the countryside.
HUGO spends his summer vacation with his cousins and his grandmother SARA...
However, when the children learn that the wolf is coming for SARA, they are in an uproar.
They devise a plan to save SARA and experience an unforgettable adventure...

(C)2019 FOLIVARI・NECTARIOUS FILMS・LA CIE CINEMA・PANACHE PRODUCTIONS
Sales Representative:Charades unifrance.org

■ Harajuku 原宿  (2018 Norway)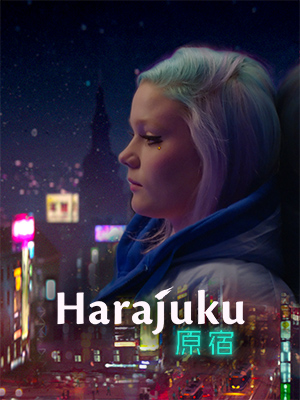 ■ IMDb
■ Directed by  Eirik Svensson
■ Starring
  Ines Høysæter Asserson ( "Vilde" )
  Nicolai Cleve Broch ( "Einar" )
  Ingrid Olava ( "Marianne" )

■ Trailer (Norsk Subs)
■ STORY
Vilde, a 15-year-old girl who lives with her mother Agnes near Oslo, is fascinated by Japanese culture.
On Christmas Eve, she spends an ordinary time with her usual friends at Central Station.
Then Marthe and Helge from the Child Welfare Department arrive and tell her that Agnes has had an accident.
Vilde tries to get away from it all with a one-way ticket to Tokyo...

(C)MAIPO FILM
Sales Representative:Charades unifrance.org

■ CRSHD  (2019 USA)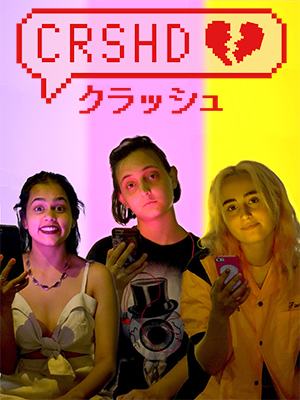 ■ IMDb
■ Written & Directed by  EMILY COHN
■ Starring
  Isabelle Barbier ( "Izzy Alden" )
  Deeksha Ketkar ( "Anuka Deshpande" )
  Sadie Scott ( "Fiona Newman" )

■ Official Trailer
■ STORY
Izzy, Fiona, and Anuka are three good friends who are freshmen at a liberal arts college.
With summer vacation just around the corner, the campus was abuzz with students looking forward to going home and partying.
Izzy has made a secret promise to Fiona that she will be a lost virgin during her freshman year of college.
The three of them get word that the popular Elise is going to hold a "A CRUSHED PARTY." where people submit the name of the person they like to the organizer in advance, and only those whose names are written on the list are invited...

(C)2018 ESC Productions, LLC
Sales Representative:Visit Films visitfilms.com
■ LAND OF SAINTS  (2014  Italy)
■ IMDb
■ Directed by  Fernando Muraca
■ Starring
  Valeria Solarino ( "Vittoria" )
  Daniela Marra ( "Assunta Bevilacqua" )
  Ninni Bruschetta ( "Domenico Mercuri" )

■ Trailer (English Subs)
■ STORY
A young magistrate moves to the south of Italy. She is flabbergasted by the violence, the cruelty, the killings that Mafia men project all round. Even youngsters are not spared.
The bosses wives are as hard as nails, will not talk, will not betray their powerful husbands, but …could it be they have a soft spot for their own children?
Removing custody of their offspring claiming danger, could it be a way to have them come round and cooperate?

(C) 2014 KINESIS FILM
Sales Representative:Intramovies intramovies.com/

■ DON'T FORGET TO BREATHE  (2019  Slovenia)
■ IMDb
■ Directed by  Martin Turk
■ Starring
  Matija Valant ( "Klemen" )
  Tine Ugrin ( "Peter" )
  KLARA KUK ( "Sonja" )

■ Trailer (English Subs)
■ STORY
Klemen (15) adores his older brother Peter (18) who is his idol and best friend. When Peter engages with Sonja, Klemen's world starts falling apart.
He is attracted and repulsed by Sonja and starts undermining her relationship with Peter.

(C) 2019 BELA FILM
Sales Representative:Intramovies intramovies.com/